A while back a tag was going around twitter called "how you know I wrote it." The object of the game was to talk about some of the things that pop up over and over again in your own writing, whether you plan for them or not, as things you can point to as part of your "author's signature" if you will.
I tagged Christine, and then she decided to turn it into a blog post, and I'm stealing the idea (with permission).
Without further ado… 10 story elements I love to write… or "How You Know I Wrote It — Blog Edition!"
1. Good versus Evil
This is a fairly standard theme for epic fantasy in general, which is part of why I like it, and part of why I love to write it! In my stories, there is usually a very clear line between right and wrong and good versus evil. I love writing a story with clear lines between good and evil and the struggle of good characters standing firm against all odds. To me, this is inspiring. In real life there are certainly gray areas, and this can even be reflected in my stories, but the line between right and wrong is never blurry. Part of this is intentional, I think it's important for my target audience to know that there is a difference between right and wrong, but much of it also stems from my faith and my absolute belief that there are absolutes, that there is such a thing as right and such a thing as wrong. And in my stories, sure, evil may have its moments, but good is always going to triumph ultimately, because as a Christian, I know how this story ends. God wins. Sin gets annihilated. And if I can remind my readers of that with my stories even in the midst of all the hurt and darkness and sorrow that comes with life on our fallen earth, then so much the better!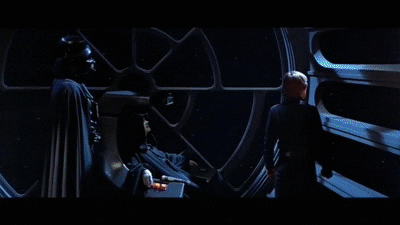 2. Happy Endings
This doesn't mean I'm never going to kill a character. And it doesn't mean everyone always ends up in a fairy tale "happily ever after" sort of scenario. But spring-boarding off the tail end of element #1 up there, I like happy endings. I prefer them. Reality has too many sad endings already, and I prefer to look forward, beyond the temporal and toward the eternal. Knowing that one day there will be no more tears or sickness or pain or goodbyes helps me get through having to deal with those things in my own life, and I hope reading stories that point us in that direction helps my readers, as well.
That said, I'm not averse to writing a heart-wrenching death scene. I've done it before, I'll do it again. I cannot guarantee that every one of your favorite characters in my stories is always going to make it to the end of the book (what fun would that be?) but I can guarantee that I'll never kill off a character just for fun or just for emotional "punch."
3. Mystery
I have no idea why this one sneaks into practically every story I write, but it does. Might be due to my love of crime shows. But I do enjoy writing a story that has an element of mystery to it. A character with enigmatic motives or a mysterious past? Give me all the mysterious back-stories!!! A puzzle to solve? A riddle to answer? A vaguely worded prophecy? A whodunit? You are bound to find at least one of these in any book I write.
4. Fantastical Aspects
Stealing the heading straight off of Christine's post, but it's true. I love writing a story that requires me to do some world-building. Fantasy!!! All the fantasy, all the time! I definitely write varying degrees of fantasy, but that is where I like to hang out… I love stretching my imagination to write stories where anything can happen. I love making things up and thinking about different ways of looking at the world and wondering how having something like magic or dragons would change the way people would react or behave in certain situations! I love fantasy. I love science fiction. I can't see myself ever writing anything else.
5. Well-developed and LIKABLE Characters
My stories are always going to be character-driven. (Not to the detriment of plot, of course). But I can't write a story where I don't love the characters, y'all. In any story I am watching or reading, if I can't find a character I like… I don't generally end up enjoying the story, no matter how great of a plot it might have. Almost all of my stories start with a character first. The story comes to me later. I am always going to strive to write likable, relatable, well-rounded characters. I know I'm not always going to succeed, but that is always going to be my first goal when writing any story.
6. SUPER old characters
I'm not sure why this is. But it appears to be a thing I do. We're not talking characters who are 80. We're talking characters who are five-to-seven THOUSAND years old. I do not generally go into a story intending for this to be the case, but these characters keep insisting on being a part of the stories, and… well… I discovered long ago that the characters are generally right, so I must confess that I do tend to let them take over when they get unruly.
7. Deep Friendships
I love writing a deep, strong friendship between characters. Friendships that grow and deepen through shared experiences, loyalty in the face of adversity, and sometimes the kind of grudging friendship that develops in spite of both characters trying really hard to hate each other (e.g. Brant and Kiernan Kane).
8. Families
There are a LOT of orphans in the fantasy genre. A lot of them. And while I understand the appeal, family is extremely important to me on a personal level. And so, while I may write the occasional orphan character, most of my characters actually come from pretty solid, supportive, loving families. This definitely produces problems at times when my character needs to go on a quest by themselves… in that I have to either come up with a convincing reason that the parents are okay with this, or something happens outside everyone's control (so that I don't have to write an angsty, rebellious character who disregards their parents' wishes), but I do think that it's worth the trouble to write stories that include healthy family relationships. They aren't represented well in fantasy, though I have noticed that this is a trend that seems to be slowly changing. Also, siblings and solid, good sibling relationships… though I'm also not averse to writing sibling betrayals, either, clearly.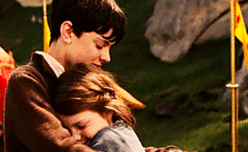 9. Light Romance
Sorry, my characters all tend to be a LITTLE too busy saving the world or preventing themselves from dying to be thinking about kissing all the time. And besides, not every relationship has to end in romance. (Yep, I said it).
This is not to say that I don't ever write any romance or shippable characters. But the romance in the stories is not the focus, and my characters are not going to spend all their time worrying about romance or thinking about it or wishing for it. They are, as I said, too busy fending off Dark Lords and the end of the world and whatnot.
Also, clearly Samwise Gamgee holds the market-corner on "things I aspire to as a writer."
10. A dash of weird humor and maybe a sprinkle of tears
I enjoy humor in my stories. I love a story that makes me laugh. I also enjoy a story that evokes enough emotion in me to make me cry. And I love it best when those tears come, not because something is sad, but because something is extremely beautiful. Now, my own particular sense of humor is a little… strange… so those moments of humor aren't going to be slapstick or crude or even necessarily extremely witty. Nope, they're going to be wry moments of a weird sort of dead-pan humor that you might not even notice. But those of you who do… well… you're my favorite.
And tears… well, I don't always know what is going to produce those, as emotional moments are going to be different for each reader. And sometimes the same reader will have a different emotional reaction at various points throughout the story on a subsequent reading. But I strive for beauty in my writing. If you find something beautiful enough in my books to bring you to tears… that is the highest honor I can achieve, and the highest compliment you can ever pay me.
And there you have it. Ten story elements that I love to write, and that tend to creep their way into everything I write! I could talk about this ALL day! What are some of your favorite story elements to read/write? Do you share any of mine? Or perhaps you disagree with some of them, which is what makes our world an interesting place and stories worth writing! I love discussing stories with people who have different tastes, as well! Honestly… I just love discussing stories, period! So leave me a comment and let's chat!
(Also, I was going to turn this into a blog-tag, but I don't feel like tagging anyone specifically… so… if you liked the idea of this blog post… please feel free to write your own! I'd love to see what story elements are YOUR favorite to write!)